So, I've finally got a pretty well rounded 1000 point army built and it's high time I get some terrain to match. I've been working on a few different projects: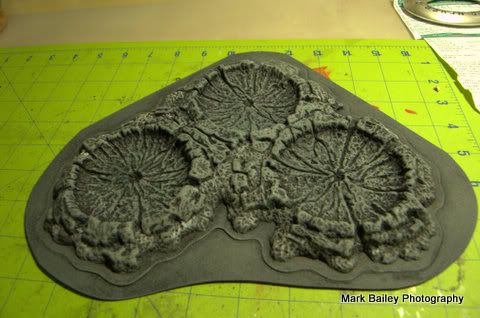 This
is the one I'm really proud of. I had scratch built some semblence of a cardboard Thunderbolt just for fun. After I got a fair bit of it completed I realized the scale was grossly off, and thought about just using it as a piece of terrain. Here is what I came up with.
Here is the general piece unfinished and unpainted,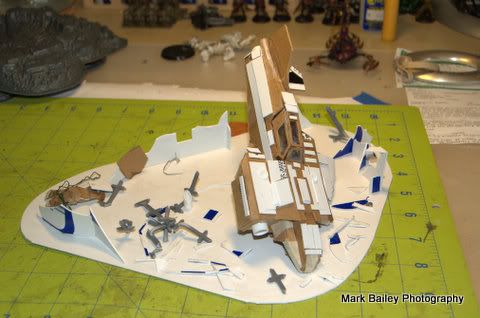 And here is the finished product.
Considering it is made out of an old box of cereal, some sprue, wire and a piece of a five dollar plastic sign, I'm relatively pleased with the final product.