Here are a few pics of the tank I'm making from scratch. I plan to field it as a leman russ standard battle tank, and I may make alternate turrets for it.
I used some heavy bolter from guard heavy weapons teams and built them sponsons from scratch. Not too shabby, eh?
I also cut away some of the shroud around the tracks to expose the wheels a little bit.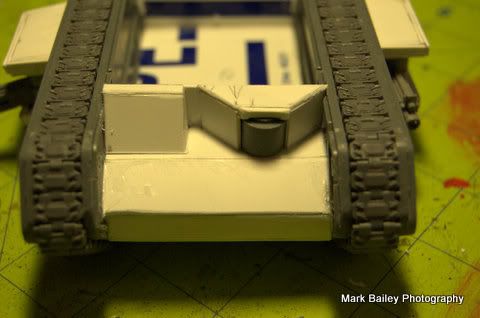 It's beginning to shape up, but it has taken quite a while to get this far.
It's still a little rough around the edges but it's finally starting to come together. I think I'll call it a "Light Macharius battle tank" since it pretty much a rip off of the forge world model, except quite a bit smaller.